A Doll
June 19, 2012
Ink dyed hair falls down her small curved back.
Her eyes open and shine like gold against perfect ivory skin.
She pulls at her uncomfortable lace dress, the only one she owns.
Glancing in her silver mirror, she is nearly pleased:
Her only imperfections are her wrists.
And their two accursed strings...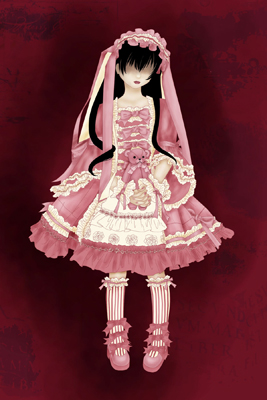 © Melani H., Stuart, FL