I Found
June 8, 2012
I found myself today
in a corner I didn't expect
Sitting at a table
A cup of black coffee in hand.
I had my glasses on,
And a book in hand,
The Me I found
Tossed a smirk
And said to me, "Hey girl, I've been waiting for a while. You run late with something?
And I sat there trying to think of a way
To explain to Myself why I ran late for our appointment
Why I hadn't met Me yet
Or at least bothered to call;
To tell Me I'd be late.
I found myself and,
I'm different than I thought
What I've been telling people all these years
Who I thought I'd meet when I finally faced me
It's really different, really strange
And all together nice and altogether frightening
And there's no one to hide me anymore
No one to stop me anymore
It's hard to be who you thought you weren't
When it ends up being who you are
Who you know yourself to be.
Today I'll start
By sitting down and ordering a cup of coffee
With Myself for company.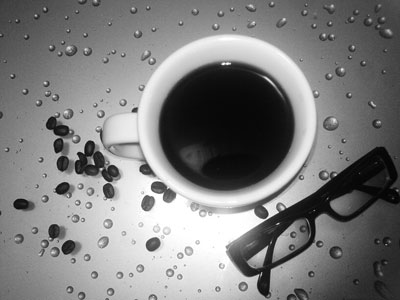 © Hannah U., Staten Island, NY