Observant
June 8, 2012
I sit, silent, in a little corner
Hands wrapped around a cup of hot coffee
Brain screaming from caffeine overload
Papers strewn on the table in front, demanding my attention

But I can't seem to draw my eyes from the window
From the people walking past
Look, there's a kid with a big red balloon
I wonder what the occasion is.
Is it a birthday present? A gift from a proud father maybe? Or compensation for not going on the promised trip to Disneyland?
He looks up at me, I beam at him and he waves with grubby hands and dashes off, balloon bobbing behind.

A lady walks by
Complete with shades, heels and a fur coat
She clings to her partner- an impeccably suited man- and points to the shoes on display in the shops ahead
He nods, somewhat resigned, and lets himself get dragged away
Not protesting despite the numerous shopping bags he already holds in his hands
Was this an anniversary shopping spree? A man giving his wife a well-deserved treat? Or was this a mistake the weary man regretted making?
They disappeared into a cloud of shoppers
Leaving me staring after them

Until an old man walked by with his cane
Trying to sell tissue packets- "3 for a dollar!"
Shoppers walked past without a second glance
It doesn't deter his smile though
I stand up, and proceed outside
Dropped a dollar into the man's weathered hands and was rewarded with a toothless smile and tissue packs
"thank you, young girl! God bless you!"
You're welcome, kind sir, God bless you too.

Back at my perch, I spot a young man come by
Giving out pamphlets to passer-bys
He gets near enough for me to make out the title
"DISCOVER JESUS!"
He passes it to a group of girls
The pamphlet below had a different title
"LIVE LIFE THE BUDDAH WAY!"
Well, I guess religion didn't matter to him
As long as we have something to believe in, something to hold on to, something we can draw our strength from.

A teenage girl comes into view
She walks slowly, head hanging low
She has tears flowing freely down her cheeks
And her hair was uncombed, messily pulled into a ponytail
She glances up at me and I offer a sympathetic smile
But she looks down and walks off
Shoulders hunched and hands shaking.
Bad breakup? Been bullied? Feeling lonely?
No one approaches her as she made her way through the throng of people
She fades away
My heart aches.

A group of boys skate past
Long hair tucked under caps
Leather jackets, converse sneakers
Earrings, nose rings, tongue studs
I wave, and one of them looks at me weirdly
I guess they were either extremely ignorant or blatantly rebellious
I shrug helplessly at the no-skating sign outside

I look round my café to see if anyone had noticed the stories that had walked past the window in the last hour
Nope.
Laptops were open, people were texting, a few were talking
All were engrossed in their own little bubble
Sipping coffee and tea and gossiping about the latest fashion, celeb breakup and.. OH, the couple next to me is talking about contraception
I try to not eavesdrop

Its time to go
I set down my empty cup, gathered my homework papers and tissue packs and stood up to go
Smiling at the grouchy waiter who has been glaring at me for sitting there the whole afternoon with only one tiny cup of coffee
He's surprised, but smiles back
And I go home, searching every face I pass for a story they want to tell.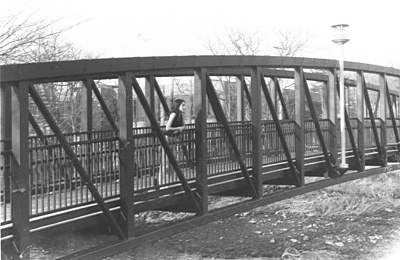 © Kim L., Milford, CT