Time Is Passing By
July 2, 2012
I could hear the ticking of the clock
Tick tick tick
The little hand moves towards the big number 12 as the big hand rests on five.
I turn to my head towards the window.
Emptiness pitch black , the moon isn't even out and the stars are covered by clouds.
I look back at the white but dusty ceiling.
They say that as death draws near your life flashes before your eyes.
It's true always believe what the old people tell you.
I could remember the old days.
Running around in the beating sun with my oversized pink poke a dotted dress.
I remember the day when I first fall in love and the day I got my heart broken for the first time.
The day I first got my first paycheck and how proud I was on myself and then scolded at the government for their stupid tax collecting.
The time where I walked down that aisle towards my new beginning and life, towards the man I wanted to spend the rest of my life with. Then death toke him from me.
And now I'm waiting for death to take me also as I am resting on this this bed.
Rotting away waiting til my time is up.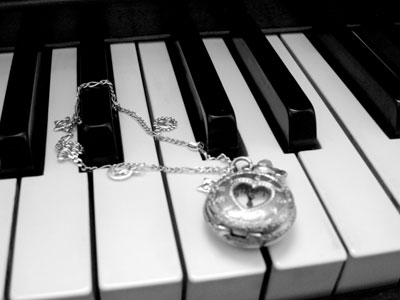 © Emily P., Albany, NY