Waiting To Exhale
July 2, 2012
Hiding behind shadows
casted by bodies
embedded in perfection .
Biting my tongue
to hold back these secrets
I keep locked up behind these layers
I tend to crawl under .
I choke my brain with What if's
thinking of consequences that'll erupt
when I finally get the nerve
to open my skeleton filled closet .
Butterflies emerge
in the pit of my stomach
as I watch myself
spell out the truth behind my hiding .
Mysteries I've held captive
creep out of that closet
I've vowed to never let anyone explore .
Scared
and trembled ,
I hold my breath
waiting for the time
when I can finally release this air
that have been crowding my fragile lungs .
But when will that moment come
because I'm still having trouble breathing .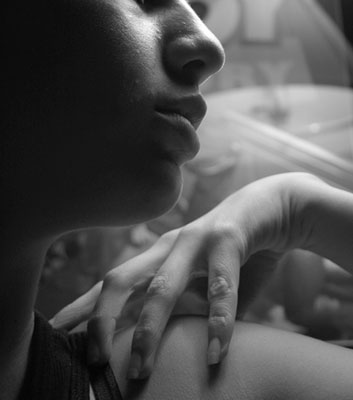 © Rebecca B., Santa Clara, CA