I Wish
July 2, 2012
I wish the world was a better place,
I wish women didn't have to carry pepper spray and mace.
I wish that kids would act their age,
I wish killers could control their rage.
I wish God would simply give us a sign,
I wish there was no such thing as deaf or blind,
I wish people kept their thoughts in their head,
I wish everyone found that special someone to wed.
I wish that we could all get along,
I wish after a break up, we could all stay strong.
I wish everyone could be heard,
I wish we all would listen, to every single word.
I wish our self esteem would get better,
I wish every day, God would send us each a letter, that just said I love you.
I wish we were free to be who we want to be,
I wish that you would be you, and I would be me.
I wish no child had to feel lonely, walking through the school halls,
I wish nobody would put up defensive walls.
I wish everyone could love their job,
I wish no person had a reason to cry and sob.
I wish every time a girl had a broken heart, I could share with her my favorite song,
I wish we could all enjoy our life because let's face it, it's not that long.
I wish no child was afraid of the dark,
I wish we could all change the universe, even with just a little mark.
I wish teenage girls would keep the magazines closed,
I wish the models in them weren't so perfect and posed.
I wish time would go slower so I can live a little,
I wish we all knew the answer to life's confusing riddle.
I wish this list wasn't so long,
I wish there wasn't a thing as right or wrong.
I wish everyone thought they had a beautiful face,
I wish we all realized inside us we have humor, care, and grace.
I wish we wouldn't judge,
I wish girls didn't freak out over one little makeup smudge.
I wish there was no one to impress,
I wish Earth wasn't such a mess.
I wish everyone made enough money to get by,
I wish to say something more uplifting, so I'll say I wish for pie.
I wish drugs never existed,
I wish everything in this poem didn't have to be listed.
I wish people couldn't be so mean and vicious,
I really wish I didn't have so many wishes.
I hope that each of you agree with me,
When I say that this world isn't what it was meant to be.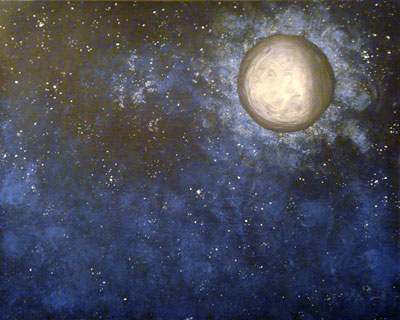 © Allison H., Vancouver, WA