Two Sides of the Same Heart
July 2, 2012
Count the days, have to hang onto something.
Hurry, finish the mission, more time for ice cream.
Sea-salt, bitter and sweet, like memories...where did that thought come from?
Who am I? What am I? Seeking answers
Leave without regrets, except one-my friend-one I can't trust anymore.
Lost, where could I go? Memories fading, who is that girl?
Ice cream, sunsets, conversations, laughter
Need a heart to understand?
Seashells by the pillow, water on my cheeks
I understand myself least of all.
Promises made, revenge for my friend's death, shattered rememants of my life. Lost, seek the one who has the answers.

I will sacrifice everything for friendship!

Am I living in a dream?
Light embraces me as I fall through the sky, through the water,
spirling down slowly, darkness everywhere...
Doves fly from my feet, at the bottom of the sea.
Must I lose something that is dear to me?
Have I truly lost the sight of the light in the darkness?
Lose that frown quick, friends start to worry.
I will protect everyone...even if it means I lose my memory.
My heart-shackled by chain of memories born of lies.
Promises I made, even false ones are still promises.
Forgotten but not lost.
I will return, and we'll be friends once again.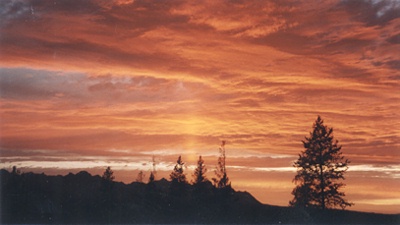 © Katy B., Challis, ID