The Key to Her Heart
June 18, 2012
As she quietly falls asleep
He sends angels to watch over her.
As the tears fall from her eyes
He sends wind to dry her face.
As she gets lost in the storm
He guides her home with a gentle hand.
As she sits in the dark
He sends a light to keep her company.
As she shivers in the cold
He makes a fire to warm her.
As she walks through the barren meadow
He grows flowers to make her happy.
As she stares at the moon
He makes his face visible so she may know.
As she locks it all inside
He searches for the one key that will make it better
but he cannot find it
because he wasn't looking for
himself.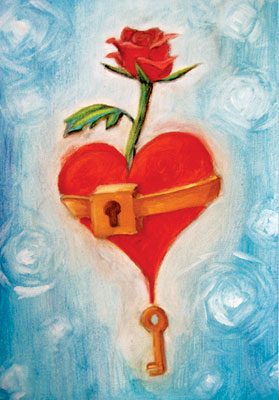 © Louisa L., Pleasanton, CA