Live Life
June 17, 2012
In this world full of fear

beauty, reign and fright

the only thing that will be left

is terror pain and flight

Flight from the things we will create

who claim they created us

We must run away from fear

or we ourselves will become what we fear

death.

Death to those who wish us pain

death or terror and might

death to those who shout my name

with anger in their voice

anger for those we killed

but you really can't blame us

when anger takes us over

there is only one thing left

fear.

Fear of everyone who hurt me

fear of those who might

fear of everyone who sees my death in sight

for who knows what will kill me

or when or how or why

fear of everyone who sees in the sky absolutely

nothing.

Nothing for miles in every direction

nothing no matter which way you turn

nothing but silence and silence and silence

nothing but the cold hand of

night.

Night is nothing but darkness and silence

night is nothing but beauty

night has nothing to do with tomorrow

and what the day will bring

however there is only one thing for certain that it will bring

light.

Light and joy and wonder

light, candles and fire

light brings shadows of fear

light brings nothing but

doubt.

Doubt on what will come to be

doubt on who we are

doubt on what they will become

with the pull of mighty

power.

Power over those who seem to be weak

power even though they are not

power that makes us hungry

power it makes us

strong.

Strong over those weak and weary

strong over those with doubt

strong over those who cry with hunger

strong over those who without a doubt are

weak.

Weak,

kind of like

us.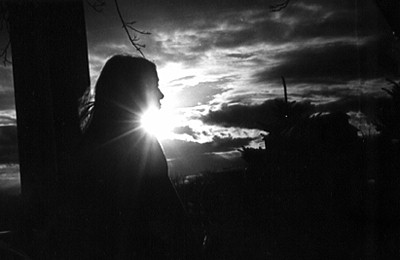 © Elizabeth G., Marblehead, MA