Hibernate
June 17, 2012
Clothed in jeans and a sweater
Wrapped as a cocoon in my blankets
I feel the cold blood rushing through my feet
Avoiding any exposure to the fresh icy air
Flowing through my 7th Floor apartment

Sitting up on my bed thinking nothing
Wishing dearly to fall asleep at 9am
Of a summer break morning in a winter day
Of the southern hemisphere
As the rest of the world lives in the pool

I shudder at the thought of a bath
Or stepping outside to enjoy the breathtaking seaside view
Remain immobile. Tighten your body.
Do absolutely nothing.
Except rub off the creeping goosebumps on your arms.

Wait silently under the darkness of your blanket.
Until the winter
Hibernates you.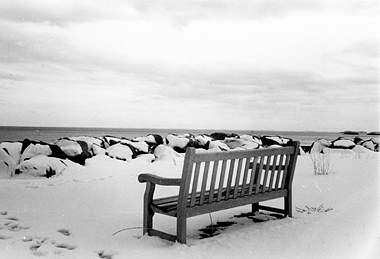 © Jen B., Marblehead, MA