Vegetarian Hypocracy
May 24, 2012
So they tell you eating meat is bad
The butchered animals feel sad
Sending their souls to a dark abyss
But what would you say if I told you this?

If you think 280 million tons of meat consumed is cruel
But what about those lives that are eaten or used as fuel
People usually ignore the rights of corn
They are forced to die just months after they are born

It is the largest mass murder that happens each year
Even at 817 million, still no one sheds a tear
Imagine you and millions of others living in a couple of acres
Then a tractor comes, saws off your heads, and sold at a mart

Is it because they can't move
But they can feel, scientists have proved
Is it because you can't hear their painful screams
As if corn didn't have its hopes and dreams

So next time your momma says "Eat your corn!"
Look at her and say "Are they not to be adorn?"
Look at the lives lost in this genocide
Corn is not living? Who are you to have specified?

They have cells like you and me
They give us oxygen just like a tree
So down with the farmers! Down with the plough!
Save a stalk, eat a cow.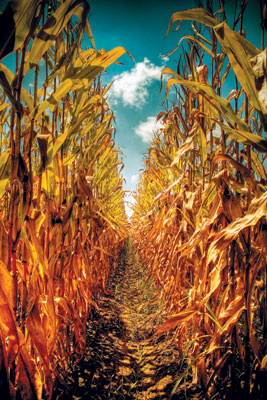 © Taylor M.