New Happiness
May 24, 2012
The girl sat in the window,
Staring at the bright sunlight,
Feeling exactly the opposite,
She frowned - her hair in a bun tight.

Thinking about him was her new hobby,
The laughter, tears, teasing and fights,
Moments of sitting curled up to him,
Her memory of their ex-new-founded game of flying kites.

Smiling - as she remembered his smile,
Laughing at his adorableness in the breeze,
She finally realized the unexpected,
The place in her heart was now his.

Tears of joy welled up in those green eyes,
Dancing in the house round,
She laughed letting her hair down,
Outside - the trees swayed at the new happiness being found.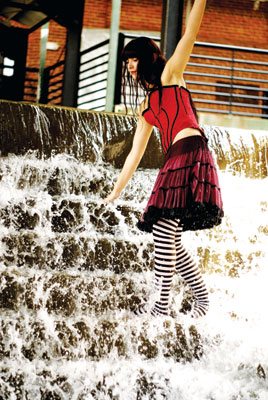 © Daniel H., Durham, NC