Best Friend's Birthday
May 24, 2012
Beams of sunlight passed through the closed window,
The winter breeze whooshing outside,
World passing by every second,
The girl sat oblivious - lost in her own thoughts.
Her brown eyes stared in nothingness,
Black hair curtaining her face,
She frowned as her lips turned down,
As it was her best friend's birthday.

The girl sat beside the world,
Hoping every moment though wasted,
Something nice and good would happen,
Clinging to every last shred of fantasy.
Birthdays aren't so dull, are they?
She thought confused by every passing moment,
Neither had she got any reply, nor a call,
Every time she checked her mobile hopefully.

Minutes went by, then hours,
Nothing extra-ordinary happened,
It was same dull day as every other,
Except for a few jolly good words to her mother.
She got up from her place,
Stretched out her muscles and yawned,
Yes, nothing extra-ordinary happened,
Except the tears and the aching in her heart.

She smiled sadly at herself,
Another day passed by as usual,
It was boring and painful and hurt,
But it was her best friend's birthday.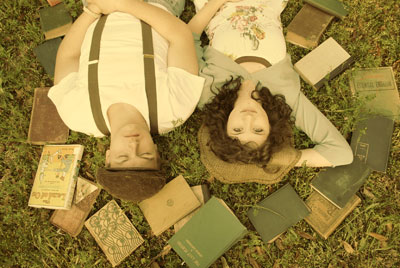 © Gabrielle A., Pensacola, FL