The Race
May 23, 2012
As you step up to the line the adrenaline is pumping,
Your heart is racing,
You're ready.
The gun fires and everything fades to the background,
This is where all of your hard work pays off,
It's just you and the race.
As the race nears the end your legs want to stop,
For the last mile you rely purely on drive, motivation, and passion.
Finally you near the finish line,
The spectators are yelling,
Your coach is pushing you,
It's go time.
You dig as deep as you can and kick with everything you've got,
You finally reach the finish line,
It's over,
You're done.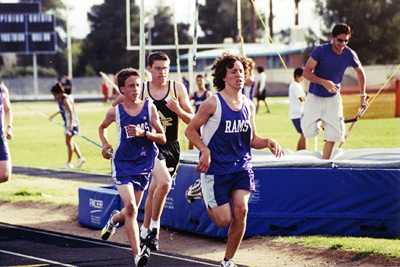 © Andy G., Phoenix, AZ