Tears
July 7, 2012
As i sit here with tears trying to fall I remember how we used to be.
I remember all of the happy memories that we made together.
You said that you would never want to hurt me.
That you would always love me.
I didn't know then that you were trying to tell me goodbye.
That night you sent me the message saying that we would not work out.
I sat staring at that message for ten minutes before it finally sunk in.
I was alone.
You were the person I had.
The person that accepted me with my past and present.
You helped me understand my worth in this world.
Now I just sit here trying to think about what I did wrong.
How I made you mad enough that you wouldn't want to be with me any longer.
Now that the tears are falling I wait for another day where you realize that you messed up and come back to me.
Until then I will let these tears fall freely.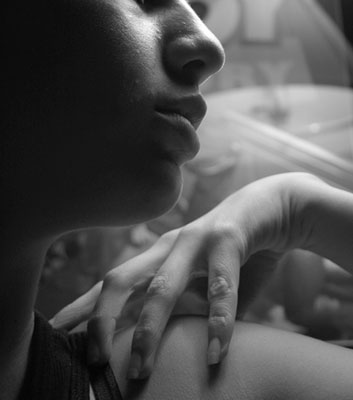 © Rebecca B., Santa Clara, CA