This Road
July 7, 2012
I'm walking down that road,
A nice straight road.
A few bumps here,
A few cracks there.
No Big deal,
I just work my way around.

This roads not scary,
This roads not broken,
But this road is ending.

I liked my straight road.
I always new where to go.
No questions or hard choices.
Just a straight path forward.

Now my road is ending.
Its coming to a stop.
And I don't know what to do.

I'm at the end now.
Now what do I do.
Do I go left?
or right?

Do I do what everyone wants?
Or do what I want?
I never knew this would be so hard.

If I do what I want,
Everyone would be disappointed.
If I do what they want,
I won't be happy.

Left or right,
Everyone or Me,
Disappointment or Happiness.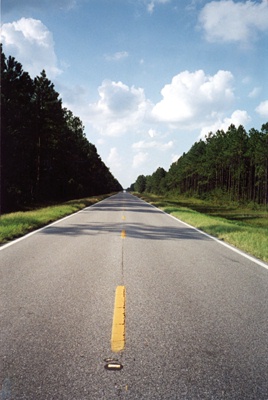 © Amanda M., Coventry, RI