Heart Burn
July 6, 2012
You never told me anything I didn't know, but you tried so hard to look wiser than everyone else that no one saw your wisdom... only your efforts.

I never tolled you anything you didn't owe, but you ran so far from honesty that you ran right into it and it knocked the truth out of you.

That's what you get when you play Jekyll and Hyde... one minute one version, the next another, the next alone, and the next time you call I'll hang up the phone.

That's what I get when I need too much - I get heart burn. My heart burns for what it can't have and right now that's innocence… not you. Well, I'll tell you what I do when I want innocence... I hide.

There's this little island in Georgia called Jeckel and I went there a few times when I was a kid. I remember it being cold, but there's no place like it that I know of.

Someday, I'll go to Jeckel to hide.

Someday when I'm missing my innocence.

Right now I feel kind of insane; one minute one version, one minute one version, one day I'll find someone who deserves a virgin.

And I'll still be one.

And we'll talk and we'll listen and we'll sit in the cold sand, wrapped in each other's innocence until reality calls. One minute alone, and the minute it calls I'll hang up the phone.

And I guess you'll be sitting in some office with papers up to your brains, feeling like you've been hung out to dry.

Shut up.

You brought this one on yourself.

One minute aspiring, one minute inspiring, one minute despising, one of these minutes over-analyzing.

You get what you pay for,

You're tolled what you owe.

You wish what you pray for,

You're told what you know.

Play a game of Jekyll and Hyde,

You count and I'll go to Jeckel to hide.

If you happen to find me it's your turn to go,

And I'll track you down tell you what you already know (you're it! Just kidding. You never were it).

I'll let you see the nice version of me, but someone else gets the nice virgin of me.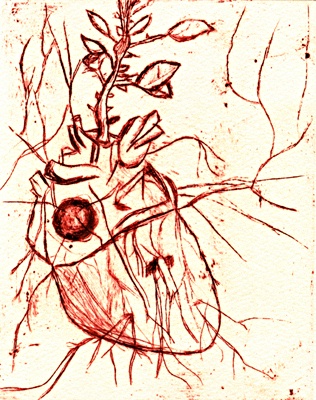 © Elaine S., Phoenix, AZ