Life's Too Good To Be True.
July 5, 2012
Life's too good to be true.



We live in a world filled with the outcomes of our imaginations.
It's warped with the artificial features of our many creations.
Nature, once pure, now robbed of it's name,
and taken to a new level in the humans own game.
Our eyes are blinded by the knowledge we constantly seek,
and blocks out Earth's purity, from it's lowest valley to it's highest peak.
We build our cities and homes to match our very name,
the human race, so structured and tame.
By day we move about in welded metal cars,
and by night we sleep under glowing electric stars.
Is it all just part of one large crazed dream?
Or have we become much more than it seems?
We are the aliens of the very stories we write,
we've made ourselves an extraterrestrial sight.
Always trying to get through our own troubles,
it's why we have what we have to make it less of a struggle.
A better life is something we always attempt to pursue,
because we believe that life's just too good to be true.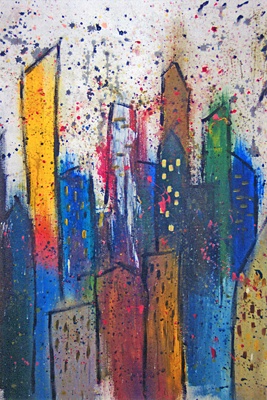 © Chase C., Centerville, OH