The Universal Language
July 5, 2012
People don't understand
They can't hear it the way I do
They laugh
When tears pour down my face in reckless abandon
They ask, "what's the big deal?
It's just a song!"

But
They are the most unlucky people
I cannot imagine what my life would be like
Without hearing the intricate pattern
Of notes played with exact precision
Or of a single voice rising and falling, breaking your heart and sewing it back together
Simultaneously,

Without knowing the inspiration that comes with composing
Being ready to pull out your hair
Over a phrase or word that sounds
Wonderful in your head, but
Won't turn out on paper
Just right

And

I certainly can't imagine
Living without the knowledge
That's it's more than just a song, it's passion and hope
Sorrow and joy
Fear and fearlessness
Anger and forgiveness
Hatred and love
Captured on tape for the world to cherish for all eternity.
My heart aches for them,
The ones who will never truly understand what it means
To "close your eyes, let your spirit start to soar,"
To let the melodies drench you,
And

To.....

"Live, as you've never lived before"

I pity them
And I thank God
That I am lucky enough to hear the music.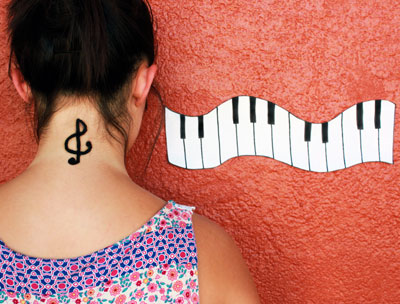 © Lauren N., Denton, TX