Spite
July 4, 2012
Why does it matter how I act when it has no effect on you?
Why does it matter who I love when you normally have no clue?
Why can't I be who I want when you do what you please?
Why can't I be myself for once when you are the one that's a sleaze?

The way you treat me is ridiculous and I am clearly fed up.
If you continue on this path I will tell others how you are corrupt.
You are unmistakably biased against the way I am.
So I think it's time to leave you now, if you even give a da**.

Maybe I'll come back one day if you change your ways.
Maybe I'll forgive you if you lose your sense of hate.
If you stay the way you are then you'll never see me again.
But don't worry, dear, you've only lost your best friend.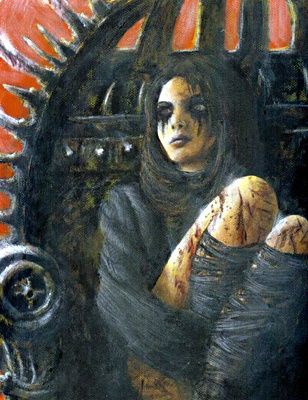 © Veronica N., Kenora, ON, Canada