Enlighten Me
July 3, 2012
Enlighten my precious mind of
Power.
How do you eat a salad with a knife?
Blood trickling out with every bite.
Different ways tried,
Trial and error:
More of perplexity.

Enlighten my precious mind.
Two ways of importance
Imported from fate,
Diverge in the darkness of
Our minds conjoined.
The path of war and peace
As one.

Enlighten, my precious.
It is of stability in which you
Seek.
For thee I do not blame,
But please,
Bestow me a princess in your
Lovely kingdom.

Enlighten me.
So conflicted in this battle,
Who's the enemy?
Who is it to be rooting for?
You and I?
My dear, enlighten me,
What do you choose?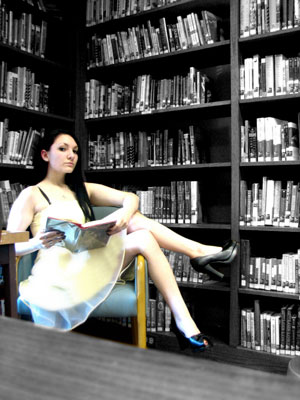 © Jessica F., Bradford, MA