Frontiers
MAG
June 29, 2012
I've been here all my life.
And tonight I know that there are 168 visible stars on our backdrop, and I see now that the mesquite has been bleached by full moons and oil rig UV since before I was born.

I've been here all my life and for the
thousandth time I wonder what color dirt is around the world, and how many stars are in Santa Fe tonight, or how many are missing, and if the gourds away from here offer any sustenance or if there are more laugh lines further down the interstate.

Tonight is the first time I can call the horned toads sisters, and I think I feel better knowing which trees to climb and alleys to smoke in.

I've been there all my life.
It's time to know home.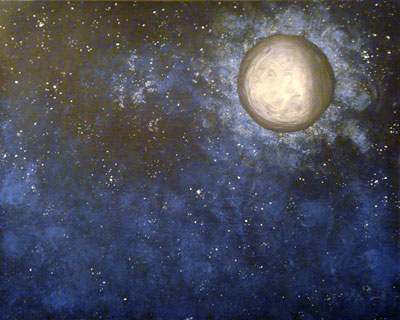 © Allison H., Vancouver, WA