The Leaving
MAG
June 29, 2012
Street lamps, placed like
stars, light the path momentarily.
I knew the road by daylight –
flowers opening to the sun and
fuzzy moss,
a drop off with
a step out of rhythm.
In the night the gravel
pokes me, my bare feet become
confused and my hands
reach to catch
a falling star.
Foxes shout moon songs
and I too speak to space,
listening for another universe.
At a crossroads, I lose
my way and there are too many choices
and not enough time, and I feel
the beginning warmth of daylight's grin
and realize it is late.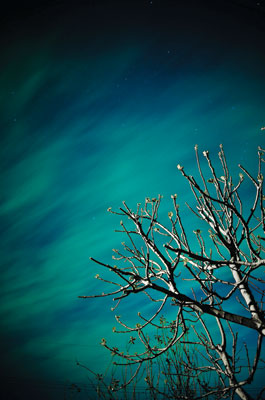 © Chyi-Dean S., North Tustin, CA