Falling Into Pieces
June 29, 2012
Here I lay on this cold solid floor
Surrounded by the darkness
Hurt by those who said they loved me.
When they were the ones that ruined me
Ripped me of my wings made me scream and bleed.
Here i lay on this cold dark place.
I hear the whispers calling out my name
Begging and pleading for me
Calling and yearning for me
Their faces sickens and scares me
The mask they put on.
I can see their twisted smile
It's concealing the demons within them
I use to think that life is an extraordinary thing.
That I am thankful for being alive, that the world we live in is remarkable but that childless side of me is gone now.
I've learned the truth and it drives me into madness.
I'm frightened by what i see, the evil that surrounds me.
Lost in words, what do i say, do i scream for help.
All i want to run and hide from the pain.
I wonder sometimes why i stay and live it this heartless world.
I question myself alot what good can it do or should i take the easy way out and then everything would be over.
What should i do?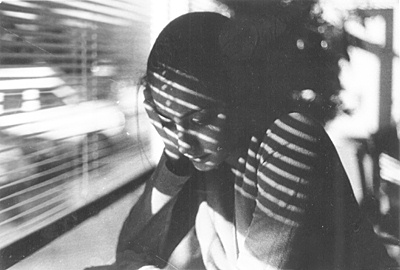 © John O., New City, NY