Universal Words
June 28, 2012
This is a piece of art
Simple and subtile,
But it carries a charm of eloquence.
No matter what is written, a person will find these words insperational, life changing maybe.
Why? I don't know, because to me, these words are but my thoughts.
Not the standard, or "normal".
How could someone different than myself understand the meaning of the work put in front of them?
They arn't me, how could they comprehend me?
Yet, somehow they do.
Is this pain universal?
A language spoken by everyone.
Perhaps, those who could not express their emotions find rest in the literacy of others that share the same tongue.
Now, I don't know what to write.
What if I let down hearts by not writing their favorite outlet, or perfect comparison?
I lack the character of procrastination.
In time thousands of words will be writen by the stroke of this hand.
Are they good enough for you?
Will they take away your anger, or stop the blade from hitting your skin?
Believe me, I know.
I know the burden you carry, the pain you feel.
One little poem can change that, right?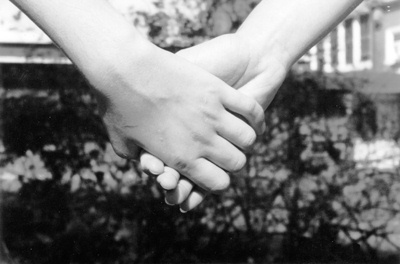 © Lauren G., Pompton Plains, NJ