Real Me?
June 25, 2012
This isn't me.
This person who lies and pretends to be something she is not,
This girl who hides behind the lies that she created,
This child who acts strong when she wants to cry.
I keep her locked up and tell no one of her existence.
Can i never escape the excruciatingly cruel torment of myself?
How can one fight and free themselves from who they are?
This isn't me.
This person who hides behind the mask of deceit,
This girl who is trapped within a storm of mixed emotions,
This child who stays hidden behind who i pretend to be.
How can anyone know me if even i know not of my true self?
Can no one tell me who i am?
Can no one find the key to unlock me,and free the real me?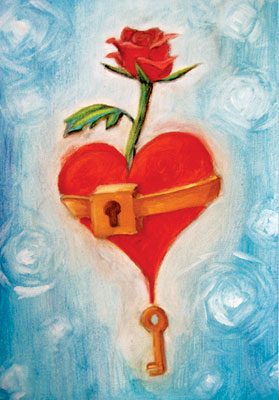 © Louisa L., Pleasanton, CA