Loneliness
June 25, 2012
Loneliness.
Isolated, Alienated, Solitude.
It is black covering all of the hues in life.
It is the sound of a single car driving down the midnight highway.
It is the taste of unsweetened chocolate, trying to find a hint of sweetness in the bitter finish.
It is the smell of an animal's carcass, left to rot at the side of the road.
It feels like reading braille, so foreign and imperfect among the smooth emptiness.
Loneliness.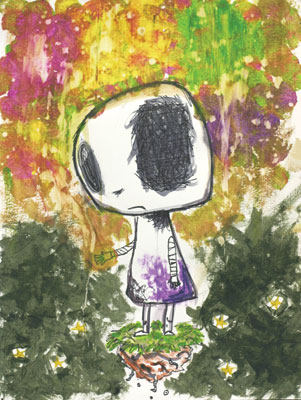 © Ashley W., Port Charlotte, FL