Hanging There
June 28, 2012
With every heart wrenching moment in a day.

In my mind you will always stay.

With your smile that made us love you more,

You just couldn't wait to knock on death's door.

You had pain no one could understand,

You thought that everyone would be mad.

In the halls you stared into space,

Giving everyone a perplexed face.

One night you couldn't take it anymore,

You tied the rope tighter than before.

With one jump you ended your life,

Giving your loved ones grief and strife.

With the rope around your neck,

Your body hit the deck.

In Heaven you will rest,

Even today it's hard to digest.

In God's eyes you were the perfect child,

On His mouth he smiled.

With you gone I have one thing left to say,

We will NEVER forget that horrid day.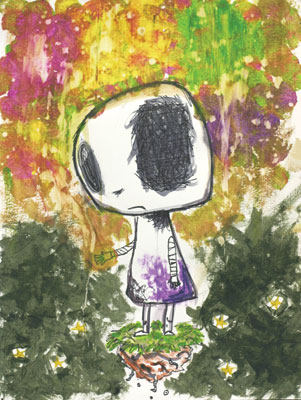 © Ashley W., Port Charlotte, FL