Facade
June 28, 2012
I wear a mask,
A façade if you would.
I force a laugh as I bask
In this revolting world
Of happiness and smiles.

The searing sun burns my eyes
As I cling to the shadows that conceal
Me from the blinding light of the skies.
Once I rejoin the night, I will reveal
My true self.

I am a thing of the dark,
Brooding and stalking as I wait
For the fool who will bear my mark.
My soul is blackened by my hate
For he who would torment me.

So I shall wear my mask,
My forced façade as I would
Swallow the bile while I bask
In this tortuous world
Waiting to destroy their smiles.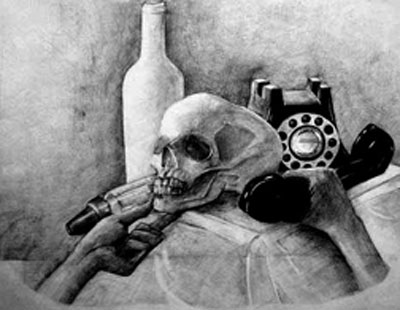 © Xiao H., Naperville, IL