You, Me, and Love
June 28, 2012
In my heart I can sense when you are near
my soul flies up to where a year goes by in day
only to be awakened by the loneliness
that surrounds me when your presence is gone.
Though my mind has said every day that I am foolish,
that I do not know what I have.
That I have not the way I once came.
The way in which a day passed as a day nothing more, nothing less
when I had what I had known
And yet you can change me so much.
You loved me,
destroyed me,
then you lovingly rebuilt me
Turning me into what I am now
someone that does not care if I get somewhere late,
someone that cannot leave this land of love the way in which I came.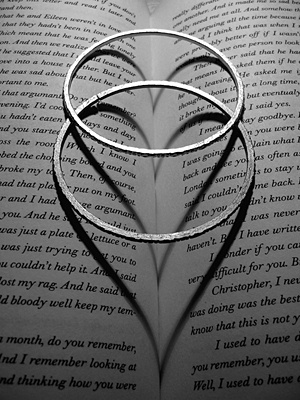 © Julia K., Old Tappan, NJ