My Personal Fairytale
June 28, 2012
Once in a while someone comes along
that makes your heart sing its own song.
This was when I instantly knew,
that all I needed in my life was you.
For when we first met,
my mind was set.
I longed to get you,
I knew just what I had to do.
Your laugh was deep and pure
like waves crashing upon the shore.
Your gorgeous eyes shined so bright,
in the evening against the moon light.
I love how when you gave me just one look,
I could read your mind like an open book.
When you were near my heart used to beat so fast
I tried my best to make every second last.
In your love I would sail,
You were my personal fairytale.
You treated me like a pretty, petite princess
and you always found a way to take away my stress.
With a bond so strong,
nothing could go wrong.
Our love was an endless ocean,
but all it needed was devotion.
You simply were the best,
so very different from the rest.
You were the sun in my world,
I was honored to be your girl.
I never wanted you to go,
for I would miss you so.
You were simply special and so sweet,
you made my heart skip a beat.
Our fingers intertwined made a perfect fit,
when they were wrapped around mine, soft as velvet.
I play the moment over again,
because I never want it to end.
I want our love to be fun,
but that could never happen in the long run.
For you are only the man on my television screen
when I play my favorite scene.
In your love I sail,
for you are my personal fairytale.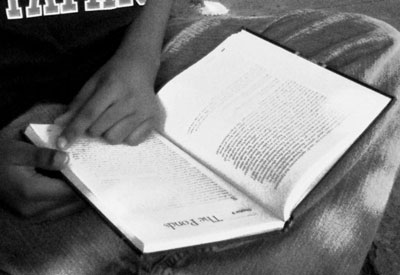 © Allan L., Plano, TX