Word Vomit
June 27, 2012
A half a second to think
Is what I need to stop the murder
Of our sunken relationship.
On this battlefield
I shoot your chest with four words.
Sometimes. I. Hate. You.

I try to bite the bullets,
I need to devour these words
But they penetrate your ears.
You bleed with four toxic tears.

I die.
The wrong three words
I leave you with:
"I'm. So. Sorry."
Spews from my pursed lips.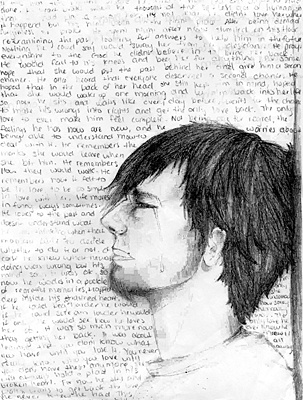 © Annie M., Columbiana, OH