The Line
June 26, 2012
The two are best friends
More of a sister to each other than any blood can be.
Though life changes, they always find a way to freeze time, keeping out the change, when they are together.
They are sisters
and always will be.

They make an odd pair, the two of them
One is dark to the others fair
One prefers the spotlight, while the other keeps to the shadows.
Always contrasting.
But still, they manage to cross the line that divides them.

But lately, life has managed to find its way to them, bringing changes.
The lightness is starting to dim.
The shadow dweller ventures out into the sun.
The Line is getting bigger.
More harder to cross.
The two are best friends
Aren't they?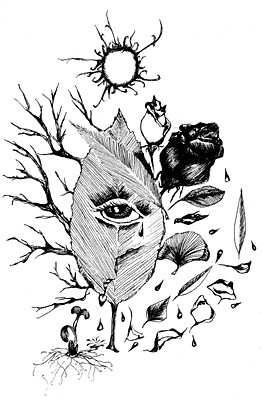 © Cara L., Cheney, WA