It Takes Different Colors to Create Life on Canvas
June 26, 2012
Devoid of vivacity and numbingly dull,
Yet brimming with interminable terror.
The blank canvas stares, uniformity incarnate.
Such starkness frightens us,
And we quiver in our palette,
Desperately trying to fade into each other.
As if ephemeral sprites, we disappear into the background.

The switch is flicked, the light is dimmed,
Like a curtain encompassing, a torrential sigh falls.
Back to fostering the secret shame,
That we would be the aberration in design,
Idiosyncratic and alone.
But a trick of moonlight,
Or an accidental bump in the dark,
And a distinction is revealed.

The sentiment grows into a fiery mote,
Illuminating the night and gradually widening the world
With bobbing incandescence.
It is our differences that illustrate what we have in common,
Our shared and chambered hearts.
Swollen with potent love,
And a desire to extinguish judgment's shackles.

How droll and strenuous to be in continual oscillation
Between black and white.
Yet it is not for grey we yearn,
But chartreuse and cerulean and fuchsia
And all the colors as of yet unfathomable.
Effervescent and wild,
We claim them all,
Let us grow.

A jubilant shade dances on the
Undulations of a human wish to be and be,
And bravely tints the canvas.
Entropy kaleidoscopes across the sparsity,
Tantalizing and dynamic
With the beauty of the multifarious.

Passion drips like watercolors,
Into coagulated puddles of fluorescence.
An image begins to unfurl,
Nourished by the thrumming and humming
Within each beating breast.

Indigo rain, sate us with adequacy.
Tawny soil, fuel us with significance.
Golden sun, grant us courage,
Ivory cloud, endow us with reprieve.

The blush of a petal blinks in the wind.
From a myriad of colors a kiss is nurtured,
And grows into a freedom that curls off the canvas
To strive in our spirit, and whisper that
We are not alone, and have been
Gifted with the freedom of self.

Each coaxes their color into the painting and
Glows in complement with the art.
Thus from diversity is unity engendered,
Blossoming into a vibrant composition.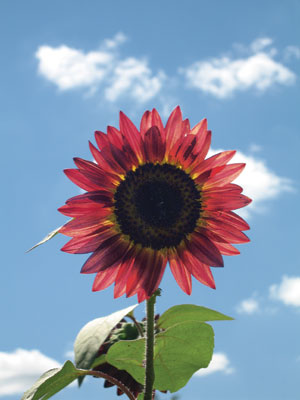 © Lydia N., Greenfield, IN