Wonder
June 26, 2012
I wonder about you sometimes.
I wonder what you're doing,
how you are,
if you ever think of me...
I think past the pain,
and remember the smiles.
The 1st time you called me beautiful,
The 1st time we kissed,
The times I would sneak out.
We used to stay up all night,
Just to talk.
We lived wild and free,
surrounded by love and laughter.
Even in the drama, there was happiness.
I've never loved another the way I love you.
You stopped my heart at the sound of your name,
My breath shook with every touch,
My cheeks hurt with every laugh,
My eyes brightened every morning.
Laying next to you as we slept,
we always said we would die happy with each other.
Then, before I can continue my smiles, the pain sets in again.
How could you?
Everything was pretend to you, and for what?
You tell me I never meant a thing to you just to watch my mask falter.
My heart snaps and shatters with remembering us.
I hate you, I never want to see you again,
but all the while I know I'll fail if you come to me again.
I could never say no, my heart beats to loud for my brain to push you away.
I lay awake crying,
waiting, wishing, wondering,
if I'll ever get to be apart of you again.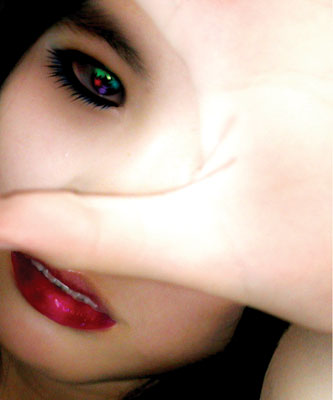 © Victoria W., Arcadia, CA