Murderious Passion.
June 14, 2012
Moments fall frail,
As luminious red seeps,
Through crisp cracks.

Trails of fury,
Leak with poisonious fumes.
As rueing outcomes prevails.

Echoes whisper through town;
Seeking the hidden facts,
That shall never be revealed.

Fore the unexpected twist,
Murderious grand prize
Unravels.

Hatred meerly ebbed away,
As souls rip apart from one...
Till death do us part.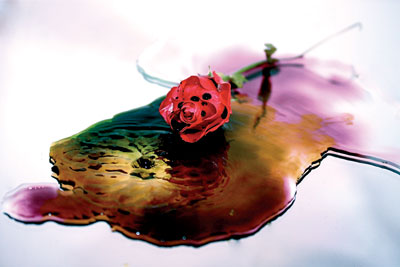 © Garrett M., Port Angeles, WA