You.....
June 24, 2012
You have managed to make me believe in love.
Because of you I believe in love at first sight,
but only for you.
I never knew your name
just a face in the crowd.
But you always stuck out.
You are tall.
You are kind.
You're a boy scout.
You make me smile.
You make me blush.
I didn't know your name,
for 4 years.
A month ago I finally learned it,
and I haven't been able to forget it.
I always say your name.
It won't get out of my head.
But I can finally put a name to your face.
You aren't "smoking hot"
but you're enough for me.
Your personality and spirit
is what drew me to you.
I've said it before
and I'll say it again.
You have until I'm 16
5 months.
November 16
my birthday.
I'm counting on you and I'm now praying to God that you don't hurt me.
Can I trust you with my heart?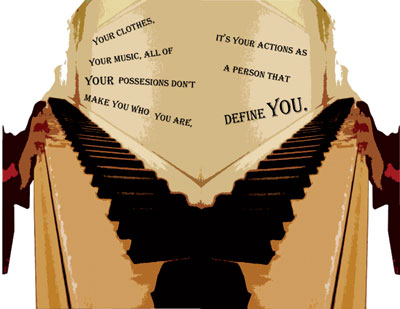 © Brad F., Stewartville, MN