The Summer I Was Fifteen...
June 26, 2012
There were bursts of color in the sky
as I sat under a soft blanket with him
on the roof.

There were words said that I had yet to know the meaning of-
Until he showed me what the meaning was

Under the hot sun, our skin sticky with perspiration,
actions spoke louder than words.
His thin, soft lips covered my mouth so I couldn't speak.

There were swims in the lake that was suppose to be blue,
soccer games sitting in the green grass,
"game nights" with his family (usually UNO),
and long movies in the basement
With a couch I grew to know all too well in those few months.

There were mysteries and discoveries-
Not like those in the Nancy Drew novels.

There were nights that the music played soft,
and our hands entwined,
and my eyes closed as my head
met his bony yet strong shoulder.

Those nights were my favorite...

Then suddenly,
There were talks of the past-
of girls with lipstick and short skirts and pom-poms
of flirty smirks and brilliant lies and broken hearts...
The past was coming back to haunt him,
and he was letting it.

There were still days sticky with perspiration,
but his lips met mine full of different intentions.
The big couch downstairs
became ugly with opportunity
and I wanted to sit on the floor.

The concrete floor became cool and welcoming,
but I awaited, tense-
For the days his body, steaming with want,
picked me up off the concrete floor,
placing me next to him on the couch.

The summer became fall,
and the leaves turned red, and orange, and yellow.
And they fell from the trees while I
fell for him.
And he raked me into a pile
with the other mistakes he made,
that he walked all over just so he could hear the satisfying "crunch."

The summer I was 15, I walked hand in hand with a boy
who thought "forever" was just a summer.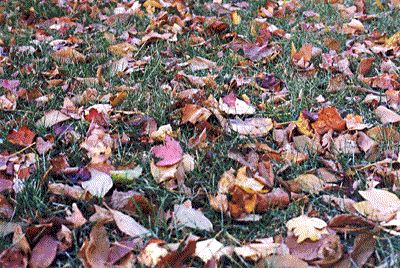 © Erica H., Wilmington, DE