days pass bye
June 26, 2012
Day by day I pass you buy
looking for the right time to say
good bye.
I'm leaving for a far away land not to been seen again till the trees die the wind changes and the voices soon fade away.
I'm in a dark place no light no sound no thing interferes within these walls of my life.
I'm trapped by this force taking over,dark thoughts start to emerge.
thinking of my life from past days thinking what if this is the end. nothings gonna be left to salvage. and no one is going to care.
taking hold of that perfect guy, taking him with me with no thoughts of ever saying good bye this horrible place I soon began to call living He**, this fatal disease has taking everything from me. My family, my heart, the ability to move. soon you will begin to wonder were did I go but you will only see pictures and a glimpse of my lonely body over you. I wish this was not true but I hate to say I'm done. This shall not kill me in my heart but only in the minds who seek the love of another.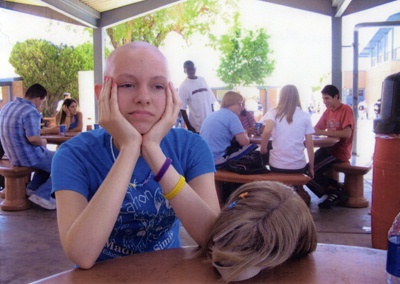 © Lauren M., Phoenix, AZ