Guardian Angel
June 24, 2012
My eyes show sorrow while my heart is sinking down into the depths of darkness.
I can feel this body dying all around me though I am still alive.
The thoughts of saints are swelling in my head as its pouring angels.
These images are none ever been discovered, playing like a movie in my head.
A pain runs down my sternum and digs to the process to china.
The hole is complete and acid pours from it burning everything I have and tearing at my flesh.
I'm not showing sorrow through my eyes nor is my heart dwelling in the depths of darkness, but showing happiness.
That wasn't real…this is.
My eyes open with a smile.
No sorrow is here nothing dwelling in the darkness because I got a chance to meet you and I hope we again may get to know.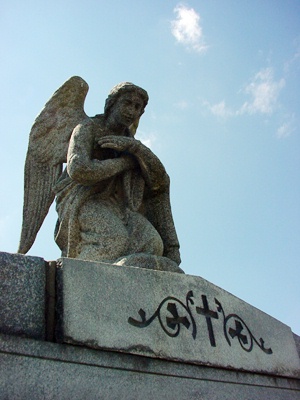 © Greg K., New Lenox, IL