Falling
June 24, 2012
You make me smile on my worst days,
you tell me that I'm beautiful.
You hold me close to your heart,
so you can't lose me.
You help me through the rough times,
not wanting me to cry.
You ask me to Homecoming,
so we can spend time together.
You stare at me from far away,
until I glance your way.
Just tell me how you feel about me,
I probably feel the same way.
Don't be scared to tell me secrets,
I won't tell anyone.
I want to be yours,
do you want to be mine?
Boy, I'm falling.
Falling fast and hard.
Will you be at the bottom of the cliff,
with your arms wide open?
Will you be waiting for me,
ready to catch me?
Promise me you will be,
because I don't want to get hurt.
I'm fragile,
I'm weak.
I don't want to have to pick up the pieces of my heart,
or let the tears slide down my face.
All I think about is you,
all my dreams are about you.
I've never fallen this hard before,
for someone like you.
I'm going to jump off the cliff,
and land in your arms.
So we can have our happily ever after,
together forever.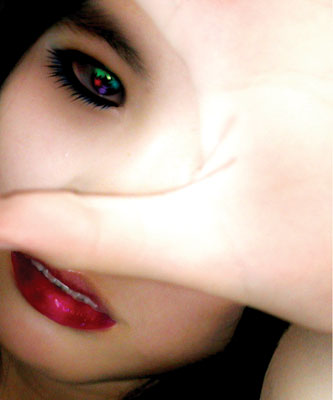 © Victoria W., Arcadia, CA