A Dream.
June 5, 2012
I see colors of my fancy.
I see a chestnut horse.
The sun is shining through,
it's my home of course.

There's a sea,
it's right outside my home.
And when I stand by it,
I don't feel so alone.

Being here I feel free.
I'm not forced to be
someone that I'm not.
And other's words don't imprison me.

I'm in a white gown
but it's not a dress.
It's this silk night gown,
made for comfort, not to impress.

My hair is down,
my teeth white.
All by myself,
and it almost feels right.

Then I see daddy,
he comes out with denim jeans.
Now I feel like a child,
in one of those little movie scenes.

But it's okay
because here comes momma.
She's right behind daddy.
Not even separated with a comma.

They love each other so much,
see them laugh and joke.
Yeah they're goofy
but I'm never embarrassed by my folks.

Let's not forget my bubba.
He walks out like a chief.
He's got that smile that says,
'I was woken by a little sheep.'

That's me,
I'm the tiny sheep.
The youngest and the smallest.
I'm bubba's smaller chief.

We're all sitting by the water
of that sweet warm sea.
Holding hands and talking,
of what we are and what to be.

Everything's so peaceful,
it's so right and collected.
It's like one of us was polished with love,
and all of us were infected.

Then I wake up,
realizing I was asleep.
But then I start to realize
I'm still my families tiny sheep.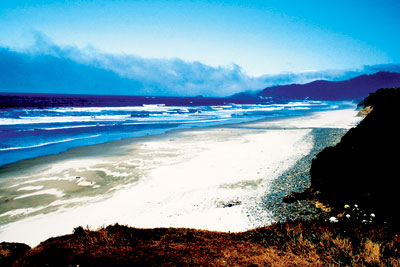 © Kristin R., Los Altos, CA