The seasons of my life
June 5, 2012
My life is the sky on a clear Spring night,

I walk beneath it's stars as the wind calls out my name.



My life is a Winter's night, after a storm has blown over,

I stay, bundled inside, hidden from the cold.



My life is a cool Autumn morning,depressing, yet calm,

I walk in it's street as the wind blows a cool breeze in my face.



My life is a Summer day, filled with laughter and fun,

I lay in a meadow, not bothered by a thing.

The wind making my dress flutter in the breeze.



I have found my happiness,

I feel as if nothing can hurt me.



I have found peace!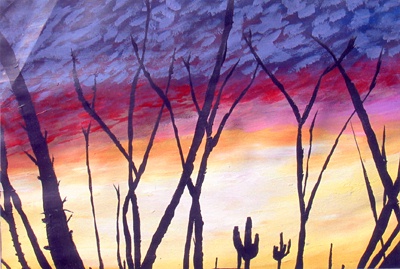 © Kassia C., Phoenix, AZ