Blue Moon
June 5, 2012
Out in the night,
When it only appears to be one light,
That lights the world at one time,
That has the ability to change colors,
But fears rejection by the world,
And chooses to stay white.
For when the moon turns blue,
The world notices the change,
From a normal moon to blue...
Only to change back to white again,
Where he moon becomes invisible.
Why not stay blue?
Because the world would be accustomed to the color,
As if it was blue the whole time,
Just as when white.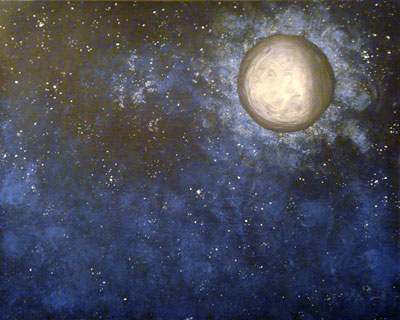 © Allison H., Vancouver, WA