That Empty Can of Beer
June 14, 2012
Sitting on the road side, his mind a mess
With the images, the faces in distress
Yelling in fear, but all go silent
The boy had never been violent.
He tried to save those that survive
He couldn't, they would not revive
From the large accident and its cost;
All he had known, was now lost.
He didn't mean to kill, kill them all
It was fun just havin a ball
He loved his girl with all his might
He didn't want this to be their last night;
From the road, or from hell,
He couldn't really tell,
He saw a cop drive towards him
But everything was going dim,
He knew his life was over
As he began to be sober,
His eye filled with a tear,
Then he looked at that empty can of beer
Then he took his own sad, sad life
Just to be with his wife.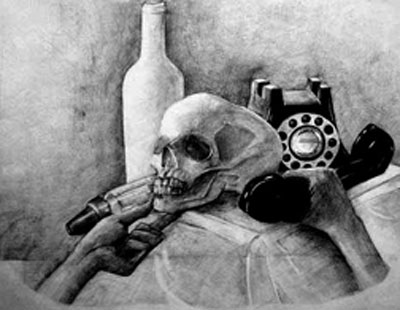 © Xiao H., Naperville, IL