We Are All Stardust
June 13, 2012
Darkness –
Interrupted in its eternal slumber
By the force
Of ten million ravaged rivers.
Pop.

The jewels simmer
On the navy blue canvas
We now call
The night sky.
Subatomic bees buzz
Through, searching for a mate, or two.

Cosmic detonation gives way
To the iron in our lungs,
The air in our blood,
The butterflies in our stomachs.
Supernova, supernova –
You clutch to the past
And present it to the future.

Under the endless map
Of flawless perfection,
We forget our place, our being.
Our home among the stars of ages,
Where they'll melt into us once more,
Forever.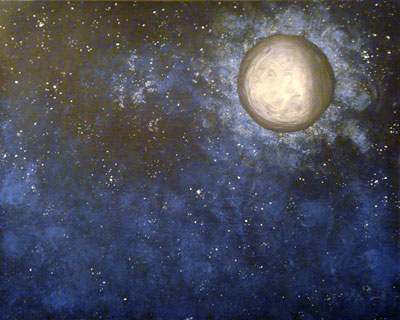 © Allison H., Vancouver, WA