Ode to Sadness
June 13, 2012
Sadness is hurtful; it's like the rain coming down hard from the sky.
It's horrible, hurtful and also very sad. "Don't talk to me!"
"Don't come near me!" When I'm sad I'm like an angry bull in a rodeo.
I will hit you, I will punch you, I will also go after you.
If you bother me so "Just leave me alone!" When I'm sad my sadness is like the
Raindrops coming down hard. When I'm sad I feel sacred of losing someone,
I love very much. Headaches, stomachs, and all the pain all cause the
Sadness that's screaming all around me. It never gets better unless it goes away
Or something makes you happier than anything in the world.
Trying to let the pain go away when your heart endlessly cries.
Sadness is like sickness so "Stay Away!"

Ode to Sickness

Ode to Angry
But mostly ode to Sadness is what's most important the most.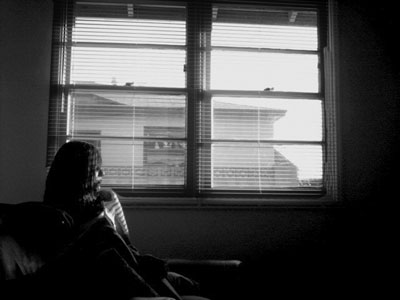 © Roxana R., Tustin, CA