My Shadow
June 21, 2012
I can stand across a room and gaze at it all day.
Maybe I'm the only one that can see it here in front of me.
Other people don't seem to notice it though, so why should I?

I could walk away and never think about it again
But this bothers me so
It's everywhere

A very haunting thing it is
Like the crust of black ashes from a soulless tree Shriveled up into a little ball and thrown into another pit

Where everyone wants to leave at the same time
And only one gets out
While the others stay behind

Escaping is an option,
But what's the point?
I'll end up in the same place

So I sit in a corner
And gaze at it all day
Wondering why is it here
When it doesn't do anything to help me

It gives me no wrongs
Nor does it give me rights
It just mirrors me on the wall
Everything I do on display
For only me to see

Or for me to change.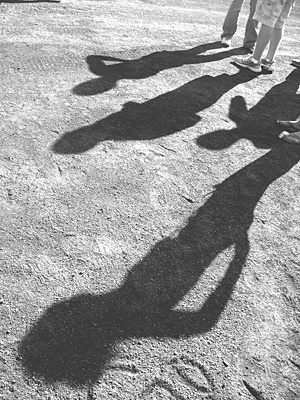 © Trella R., Mountain Lakes, NJ