Together so different
June 12, 2012
As we sit here and stare at the black we don't know where we are going.
You were the lion and I was the thorn.
How different we were yet look at us now.
We pushed each other hard both wanting to win yet we sit here both losers.
We pushed too hard and just fell down instead of standing up.
We sit here thinking together how to see the sun.
Plan it through how to get back up.
We work together and we push each other,
But we never go too far this time.
As one we are able to see the arc again.
Together we are able to see the end of the rainbow.
No longer are we the lion and thorn.
You are now the panther determined and agile,
And I am the jungle talented and unforgivable.
I will be with you and you will be with me because without each other we may not survive.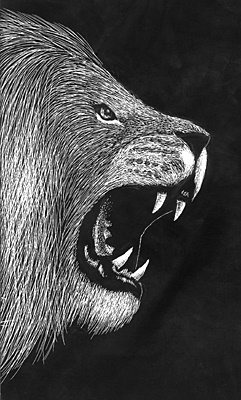 © Russell W., Alpine, UT