You Aren't Good for Me
June 22, 2012
I look at you
and all I see,
Is how much
You're really not good for me.
You make me sick,
With your drinking
Your smoking
Your lying
Your stealing.
You are nothing like me.
You are dragging me down.
You are not good enough anymore.
You need help.
I have to leave you behind.
You disgust me,
You're a child
A rebel
A juvenile
A sin.
I don't want you here anymore.
So I leave you here,
In this closet,
Of my childish memories.
With my barbies
My dollies
My puzzles
Your dreams.
You're horrible,
and worst of all
is when I look at you,
I remember.
You are just the reflection
In my mirror.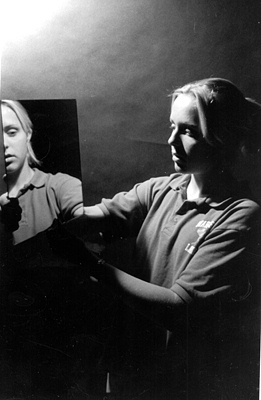 © Hadley B., Marblehead, MA